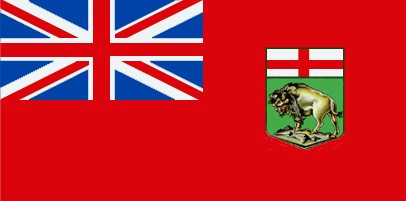 It became a province of Canada on July 15, 1870.

The area is 649,947sq km or 250,946sq mi.

The population is 1,208,268 in 2011.

The capital is Winnipeg. It was established in 1738 as Fort Rouge, it was renamed in 1822 as Fort Garry, then renamed again and made into a city in 1873 as Winnipeg. The first mayor was Francis Evans and the present one is Sam Katz.

The biggest city is Winnipeg.

The flower is the Prairie Crocus.

The tree is the White Spruce.

The bird is the Great Grey Owl.

The highest point is Baldy Mountain.

The first premier was Alfred Boyd and the present one is Greg Selinger.

The motto is "Glorious And Free".